Kalender Promosi Acara Wisata
Berikut adalah daftar kalender promosi acara wisata yang dapat anda manfaatkan dalam merencanakan agenda perjalanan.
Nov
26
Sun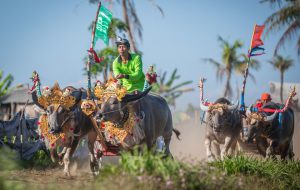 Derived from Balinese word kepung, meaning 'chase,' Makepung Lampit reveals another exciting race before the highlight of Makepung Festival. Situated in wetlands, the muddy terrestrial is another experience you won't find anywhere else.
Signifying the gotong royong culture where everyone is helping each other for the same purpose, Makepung Lampit symbolizes the community's process in preparing the harvest season together.
Dec
28
Thu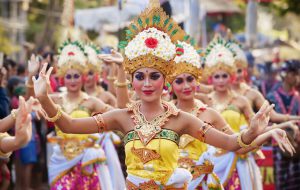 Generating innovative activities and maintaining high quality events are the simple purposes of Denpasar Festival. Focusing on happiness and sustainability, it is the event of the year in Bali.
Variety of food stalls serving Balinese traditional festive dishes will not only be the highlight of the festival. The silver lining of this merriment is the performances, including Dadong Rerod opera, dance parade, and musical concerts.
---
Dec
31
Sun
Borobudur Nite: Music, Lantern, & Hope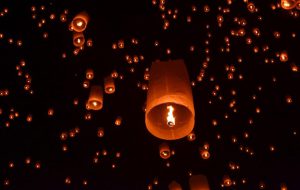 As the largest Buddhist temple and one of the wonders of the world, the Borobudur Temple provides a majestic backdrop for many activities, be it spiritual or festive. But as far as these events go, this merry event acts as a symbol of gratitude for the present and the past, as well as hope for a positive future.
Celebrated at midnight of the upcoming year, Borobudur Nite releases thousands of beautiful lanterns around the temple's complex. With live music, remarkable art performances, and a prayer for the upcoming year, travelers from all around the archipelago and the world are welcomed to celebrate New Year at the majestic Borobudur Temple.
---