Kalender Promosi Acara Wisata
Berikut adalah daftar kalender promosi acara wisata yang dapat anda manfaatkan dalam merencanakan agenda perjalanan.
Jan
10
Tue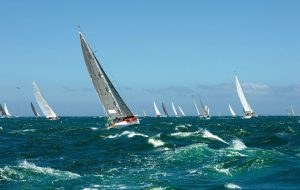 Come and sail in Neptune Regatta as you enjoy the beauty of the sea along the equatorial line. With great sailing, picturesque tropical islands, delicious food, and lots of fun, Neptune Regatta starts from Batam's Nongsa Point Marina to the Equator. The purpose of this event is to give newcomers the experience of "Crossing the line" with stopovers at Fish Head Island during the South journey and Benan, a newfound destination, during the North trip. Celebrating its seventh year, the special event is an adventure for all classes of sailing and powerboats.
Nov
2
Thu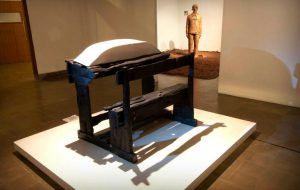 Initiated as an exhibition that represents the dynamic art practice in Jogjakarta in 1988, Biennale Jogja immediately became one of the most powerful and faithful visual arts events in Indonesia. Widely known as a flagship of contemporary exhibitions, Biennale Jogja has shown a great deal of contribution to the local and regional art scene in Indonesia and Southeast Asia.
Inviting artists and art communities from all over the equatorial line, Biennale Jogja has been exhibiting, ollaborating, creating, and working with several artists, collectives, organizations and cultural communities. One thing is for sure, the Biennale Jogja shows the finest artworks to spoil your eyes and awaken your inspirations.
Nov
26
Sun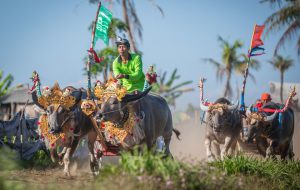 Derived from Balinese word kepung, meaning 'chase,' Makepung Lampit reveals another exciting race before the highlight of Makepung Festival. Situated in wetlands, the muddy terrestrial is another experience you won't find anywhere else.
Signifying the gotong royong culture where everyone is helping each other for the same purpose, Makepung Lampit symbolizes the community's process in preparing the harvest season together.