Berikut adalah daftar kalender promosi acara wisata yang dapat anda manfaatkan dalam merencanakan agenda perjalanan.
Oct
1
Sun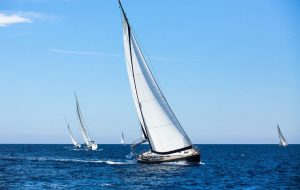 Celebrating the technology community of Sabang, Sail Sabang 2017 is not only a marine and cultural event, but also a technology event. Created for the first time in 2017, Sail Sabang event has been planned to hold a selection of delightful activities: yacht rally, tech seminars and exhibitions, Aceh cultural week, parade, and Sail Sabang Carnival.
Additionally, Sail Sabang will feature many competitions such as parachuting, aerobatic, diving, and cruise ship. Familiar yourself with Acehnese culture and Sabang's many wonderful potentials, ranging from nature to technology.
---
---
Nov
1
Wed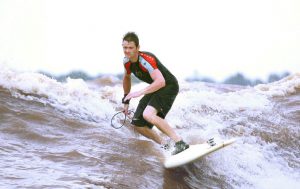 Kampar is a long river that rushes down from the hills of Barisan. Caused by the funnel shape of the river and the convergence of two strong currents, the phenomenal Kampar River's tidal bores, locally called Bono, emerges with a magnificent energy of 40 kilometers per hour. Discovered only a few years ago by the International Tidal River Surfing Community, the Kampar River of Riau Province draws surfers from around the world to take on its unmerciful tidal waves.
Get ready to conquer the most phenomenal tidal bore that nature has created with your favorite surfing board. Prepare yourself to surf along the Kampar River where the waves seem to go on forever at the thrilling Bekudo Bono Festival.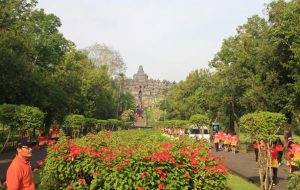 Introducing Central Java to travelers and maximizing potentials of young marathon runners, the Government of Central Java presents Borobudur Marathon 2017. With distance categories of 3K, 10K, half-marathon, and full marathon, Borobudur Marathon is an amazing race around the panoramic Borobudur Temple.
Other than the usual challenge of a full marathon, the Borobudur marathon will challenge you even further with the ultrathon, an ultramarathon of 116 KM. Be mesmerized by the lush greeneries as you run through captivating sights of Central Java's mountains along the way. Prepare your shoes and sign up for the ultra challenge of Borobudur Marathon.