Kalender Promosi Acara Wisata
Berikut adalah daftar kalender promosi acara wisata yang dapat anda manfaatkan dalam merencanakan agenda perjalanan.
Oct
1
Sun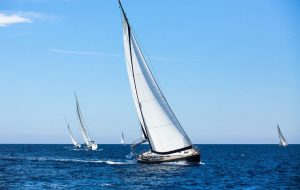 Celebrating the technology community of Sabang, Sail Sabang 2017 is not only a marine and cultural event, but also a technology event. Created for the first time in 2017, Sail Sabang event has been planned to hold a selection of delightful activities: yacht rally, tech seminars and exhibitions, Aceh cultural week, parade, and Sail Sabang Carnival.
Additionally, Sail Sabang will feature many competitions such as parachuting, aerobatic, diving, and cruise ship. Familiar yourself with Acehnese culture and Sabang's many wonderful potentials, ranging from nature to technology.
---
---
Nov
19
Sun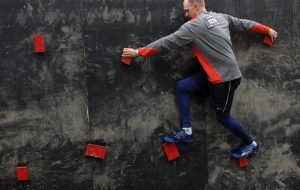 The Spartan Race is an internationally known event for both first timers and seasoned racers with over 240 races held 25 countries around the world. One of the locations is held in the wonderful Bintan Island. The race includes not only running, but also climbing, pushing, pulling, throwing, crawling walls, hills, trees, muds, and barbed wires.
Overlooking the beautiful South China Sea, this immense physical challenge is set on Lagoi Bay. Several categories are made to be enjoyed by amateurs and avid runners. Spartan Race has a prideful prize: World Championship Entry. Dare yourself and participate in this famous race.
Nov
26
Sun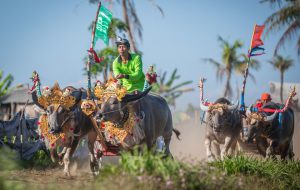 Derived from Balinese word kepung, meaning 'chase,' Makepung Lampit reveals another exciting race before the highlight of Makepung Festival. Situated in wetlands, the muddy terrestrial is another experience you won't find anywhere else.
Signifying the gotong royong culture where everyone is helping each other for the same purpose, Makepung Lampit symbolizes the community's process in preparing the harvest season together.