Kalender Promosi Acara Wisata
Berikut adalah daftar kalender promosi acara wisata yang dapat anda manfaatkan dalam merencanakan agenda perjalanan.
Baca Juga : Pilihan 10 Event Unggulan Pariwisata Indonesia 2020
Oct
1
Sun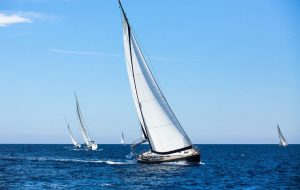 Celebrating the technology community of Sabang, Sail Sabang 2017 is not only a marine and cultural event, but also a technology event. Created for the first time in 2017, Sail Sabang event has been planned to hold a selection of delightful activities: yacht rally, tech seminars and exhibitions, Aceh cultural week, parade, and Sail Sabang Carnival.
Additionally, Sail Sabang will feature many competitions such as parachuting, aerobatic, diving, and cruise ship. Familiar yourself with Acehnese culture and Sabang's many wonderful potentials, ranging from nature to technology.
---
---
Nov
2
Thu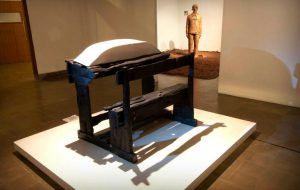 Initiated as an exhibition that represents the dynamic art practice in Jogjakarta in 1988, Biennale Jogja immediately became one of the most powerful and faithful visual arts events in Indonesia. Widely known as a flagship of contemporary exhibitions, Biennale Jogja has shown a great deal of contribution to the local and regional art scene in Indonesia and Southeast Asia.
Inviting artists and art communities from all over the equatorial line, Biennale Jogja has been exhibiting, ollaborating, creating, and working with several artists, collectives, organizations and cultural communities. One thing is for sure, the Biennale Jogja shows the finest artworks to spoil your eyes and awaken your inspirations.
Nov
18
Sat
Jogja International Heritage Week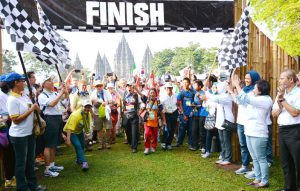 The Jogja International Heritage Walk (JJHW) is an on-foot marching event held by the Jogja Walking Association. This event highlights plenty of messages, such as the well being of oneself, green-friendly environment, healthy tourism, and creative economy. Implemented through an array of activities, including planting a thousand trees on Karang Tengah Slope, JJHW invites everyone to participate on this marching.
Globally recognized by International Marching League, JJHW is about preserving Mother Earth. As the name suggest, the event will be set on the complex of Prambanan Temple and Imogiri Village. The march's route varies between five, ten, and twenty kilometers. JJHW also empowers local business owners by visiting their shops in
Prambanan and Imogiri area.