Kalender Promosi Acara Wisata
Berikut adalah daftar kalender promosi acara wisata yang dapat anda manfaatkan dalam merencanakan agenda perjalanan.
Baca Juga : Pilihan 10 Event Unggulan Pariwisata Indonesia 2020
Oct
1
Sun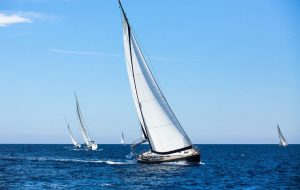 Celebrating the technology community of Sabang, Sail Sabang 2017 is not only a marine and cultural event, but also a technology event. Created for the first time in 2017, Sail Sabang event has been planned to hold a selection of delightful activities: yacht rally, tech seminars and exhibitions, Aceh cultural week, parade, and Sail Sabang Carnival.
Additionally, Sail Sabang will feature many competitions such as parachuting, aerobatic, diving, and cruise ship. Familiar yourself with Acehnese culture and Sabang's many wonderful potentials, ranging from nature to technology.
---
---
Oct
7
Sat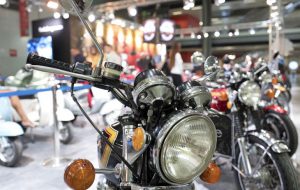 Indonesian Kustom Kulture Festival or Kustomfest is an exhibition of customized vintage vehicles. Exhibiting everything from customized helmet paint, bikes, cars, bicycles, BMXs, and hot rods, you can even see a body art show and join the contest where you can get your very own tattoo.
This exhibition highlights the hot rod subculture in Indonesia. Every hot rod and automobile community will gather from all around the archipelago, enjoying the exhibition and mingling with one another. If you're lucky, you can even win the lottery and get a car as the final prize. For those of you who enjoy the finest and loudest moving machinery, buckle yourself up and head to Yogyakarta.
---
---
Dec
28
Thu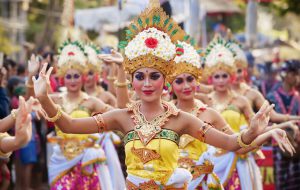 Generating innovative activities and maintaining high quality events are the simple purposes of Denpasar Festival. Focusing on happiness and sustainability, it is the event of the year in Bali.
Variety of food stalls serving Balinese traditional festive dishes will not only be the highlight of the festival. The silver lining of this merriment is the performances, including Dadong Rerod opera, dance parade, and musical concerts.
---